Hello, welcome to my woodcarving page!  This is a new venture for me!  My first project is a full size carousel horse.  View it at:

The next project is a grape vine wine cup.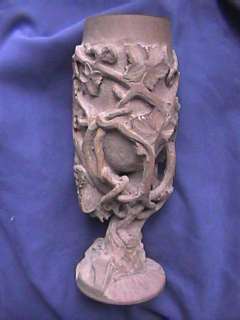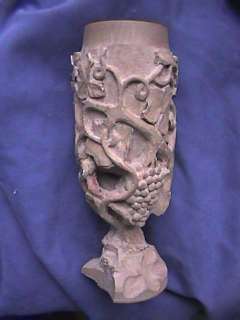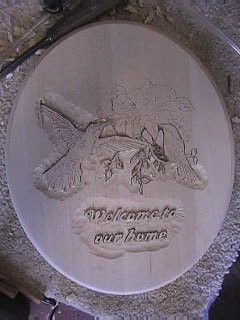 I attended a class by an Armenian Master Carver to learn how to do this cup.  I really need to spend some time and finish it now!  I love the cluster of grapes!  Check out the master's website - his name is Nairi Safaryan
This plaque was a little too much for a first project!  I used one of my favorite rubber stamps for the pattern.  It is almost finished now!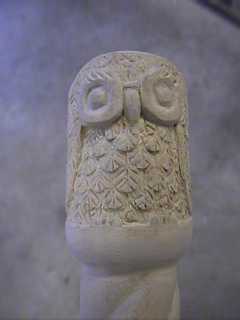 My next goofy idea was to make a horsehair tail switch to keep the mosquitoes off of me while I walk the dog!  Course it couldn't be an off the rack handle!  I found a cute picture of an owl, and this is the result of my first relief carving!